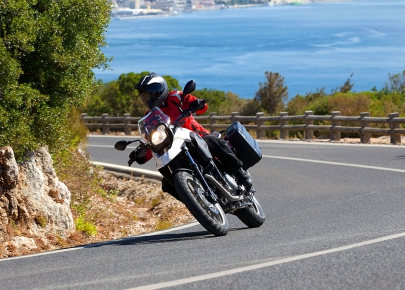 Why not? That's the motto of the G 650 GS. Whether in town or on the gravel track: with this machine you have every terrain under control, and you get more than your money's worth when it comes to riding fun, too.
The G 650 GS continues the success story of BMW Motorrad's single cylinder engines in impressive fashion - with a solid output of 35 kW (48 bhp) at 6500 rpm and a maximum torque of 60 Nm at 5000 rpm.

The bike offers absolutely sensational fuel consumption levels: 3.2 litres of regular petrol to 100 km*.